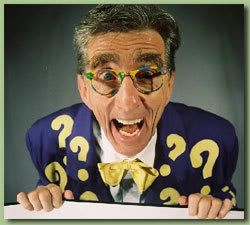 Do you think it's ironic that the church wants our government to be small when it comes to our money but big when it comes to enforcing our beliefs?
Is it hypocritical that we vote based on values but spend our money based on value?
Do we really think the only place the Spirit can move in this country is in a voting booth? 
Why do we depend on the law instead of the Spirit?
Why do we spend so much time arguing and so little time helping?
Why do we get irate instead of getting involved?
Does the separation of church and state prevent our faith from leaving the building?
If you only love people who agree with you, do you really love anyone but yourself?
Is it logically possible to correct arrogance in anyone other than yourself?
If the climactic event in all of Christian history culminated in the death of the Son of God, why do His followers still have such a problem with defeat?